Serving Art Teacher Realness
Graduation work from the Teacher Education Programme in Visual Arts at Konstfack 2021.
"Von Dutch […] is not something you wear when you are being paid."
"Not cardigans, they have to go, I don't want to be a softie."
"Without pockets it's difficult."

I have arranged a competition for the title
Sweden's Next Art Teacher Superstar
inspired by the reality TV show
RuPaul's Drag Race
to visualise how art teachers stage themselves as professionals with their clothing. The categories in the competition are based on interviews with art teachers and the quotes above are from these interviews.
Still photos by Maja Eriksson.
Konstfacks Christmas market pop-up 2020
Concept and project managment for Konstfack's Christmas market pop-up 2020. At Liljeholmstoget galleria. Graphic design by Hannah Baklien and interior by Lisa Andrén.
Photos Isak Berglund Mattsson-Mårn.
Who is she?
An online game with a behind-the-scenes-perspective on arranging the Konstfack Christmas market. If you enjoy well made lofi gifs this is the game for you!
PLAY "WHO IS SHE?" HERE
Note! If you are playing on your phone, ligthy tap instead of hovering when promted. There is automatic music played ocasionally (:
Installation for Artifice Poster Magazine

Installation for the releaseparties for Artifice #2 in Stockholm and Gothenburg.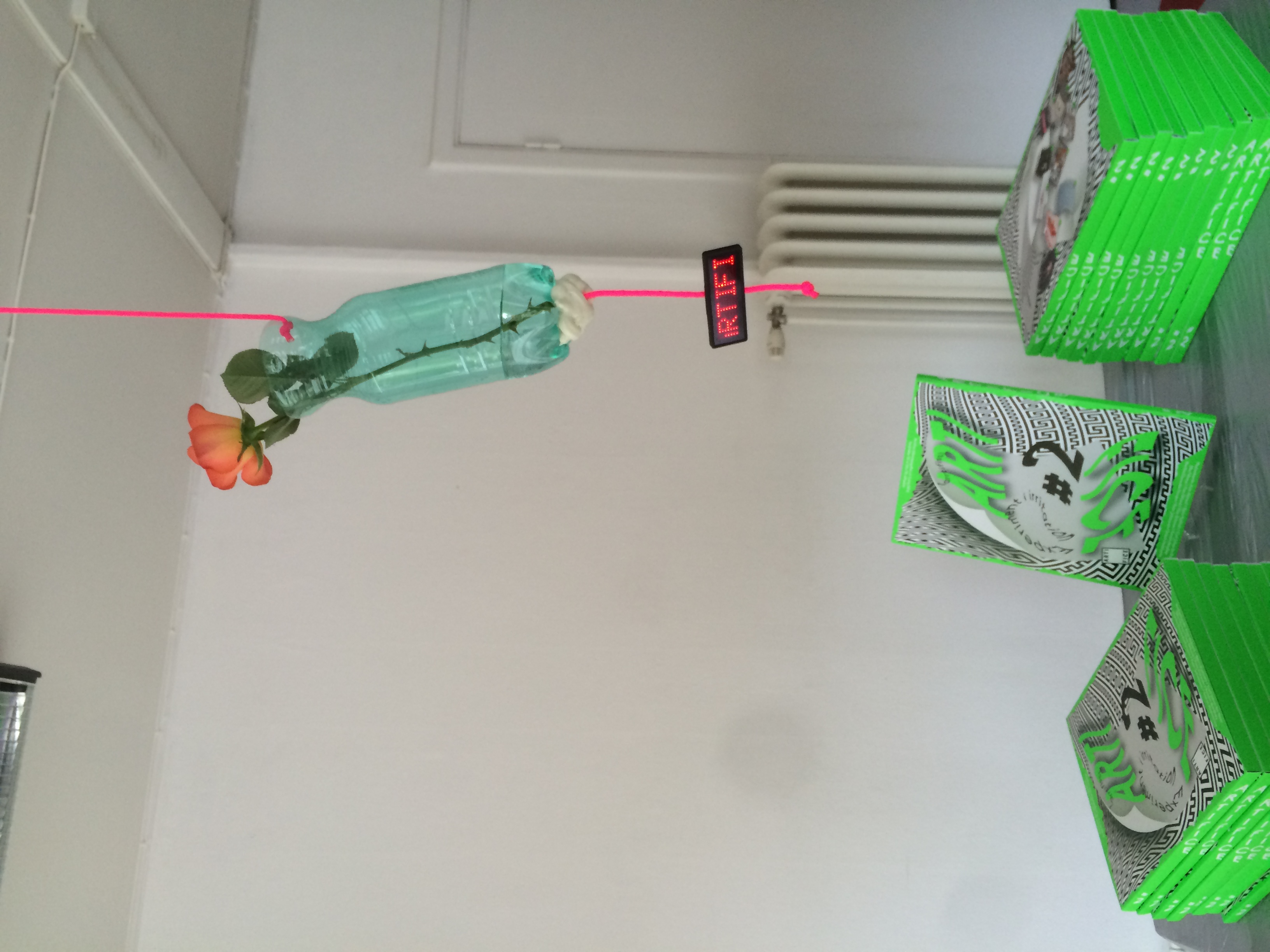 Amaze Bazaar
Project management and creative direction. Pop-up shop at Borgmästargatan, Stockholm with designers and other creators from Amaze#1.